Manifesting your next-level business and life can be simple and wildly effective.
Let me show you how 
The School of Manifestation is my high level, 7-month experience for spiritual coaches, healers, and heart-centered women in business who are ready to manifest more abundance, more peace, and more freedom without overwhelm and hustle.
Are you ready to master manifestation to receive more success and make more money in your business, without sacrificing your social life or time with your family?
Join now >>
I work with ambitious women in business who feel called to create a positive impact on the world through their heart-centred work, while also having the freedom, time and abundance to enjoy life to the full.
The only problem? Not bringing the Universe on board as your business partner, cheerleader and greatest guide.
You've done all the things the marketing programs and business coaches taught you and you're TIRED. You're seeing little return for your effort and end up working way more hours for the money you're currently making.
Do you....
Want to feel that you're receiving more than enough money for all your needs and wants, without working even more hours?

Wish you could find a new way to do business that doesn't require all the posts, funnels, launches and other marketing strategies you've been taught?

Struggle to charge "what you're worth" and often discount your services based on what you think people can afford?

Want to give up the part time job or side hustle that keeps the bills paid while you're building your dream business?

Want to learn to be a powerful manifestor and effectively use the Law of Attraction in your business?

Long to get out of the feast and famine cycle and elevate into having more than enough for all your needs?

Want to call in gorgeous soul-mate clients who light up your work day and are a pleasure to serve (and who are willing and able to pay you well!)?

Feel ready to put on your big girl knickers and get to grips with money and your finances so you can demonstrate to the universe you're capable and ready to handle larger and larger sums?
If you answered yes to any of these, then you're in good company!
In fact, you sound like every one of my clients before we worked together, who report later that they have:
Manifested the money for their dream home through their business
Overcame doubt and disbelief while Increasing their income by 270% in 4 months
Get fully booked with their offer and exceed their monthly income goal 3 months running
It's time to stop wishing and start manifesting your ideal business and life!
Are you ready to create real change in your life by powerfully partnering with the Universe?
Introducing the School of Manifestation
A 7 month high level experience to help elevate to the next level in business and life.
Here's what you get:
✨ 1:1 90 Minute Abundance Coding Session + follow up  ✨
Clear your top level money block / belief, get clear on your plans and get 1:1 tailored support to get started powerfully. Abundance Coding is my unique signature approach taking the best of kinesiology, EFT tapping and energy healing, and applying it to manifestation, money blocks and the Law of Attraction.
✨ 90-Day Manifestation Sprints ✨
Every quarter we host the 90 day manifestation sprint party where you'll powerfully set your intentions and call in your next level over the coming 3 months. 
✨ Live group calls + moon manifesting ceremonies ✨
Whether you're getting coached personally or learning from the coaching of others, group coaching is pivotal to heal your money mindset, change your self concept and elevate your manifestation abilities.
We coach on all the money, business and life things that come up on the road to elevating your life to the next level including things such as your prices, signing clients, your offers, old money blocks and traumas and challenging relationships at home.
These calls are packed with value and allow you to connect to a community of women on the exact same path as you.
Twice a month these calls will include a full and new moon manifesting ceremony
Join LIVE every week, or watch the replay in our member site.
✨ Our gorgeous community (currently on What's App) ✨
Whether it's celebrating your free coffees, manifesting your first 13k month (as one of our members recently did!), navigating your way through difficulties or asking questions - we are here to give you the tools to make it happen. And cheer you on!
No win is too big or small, this is an amazing community that get what it's like to be growing an online business.
Get help with problems, get accountability and support with others who are on the journey. Together we elevate each other.
✨ 90-Day Digital Planner ✨
Be guided day to day with the custom Manifestation Mastermind planner and journal. The planner prompts you every day on what to do to get the best results. You'll receive access to the digital PDF immediately.
✨ Manifestation Training Videos ✨
You'll receive instant access to the digital training library teaching you the 5 step practical manifestation process, along with a library of videos to help you clear your energy and clear blocks including tapping and manifestation.
✨ Companion Action Sheets ✨
Bring everything to life: work your way through the guided workbook to clear blocks in your life, learn manifestation processes in a deeper way and learn to implement this into your daily life.
✨ Pay In Full Bonus: 90 Day Printed Planner Shipped to You
Be guided day to day with printed custom School of Manifestation planner and journal, shipped to you anywhere in the world.
✨ Bonus #2: An additional Abundance Coding Session
Book in for a second Abundance Coding Session half way through the program to keep you on track. We'll clear your top level money block holding you back using a combination of kinesiology, EFT Tapping and energy work.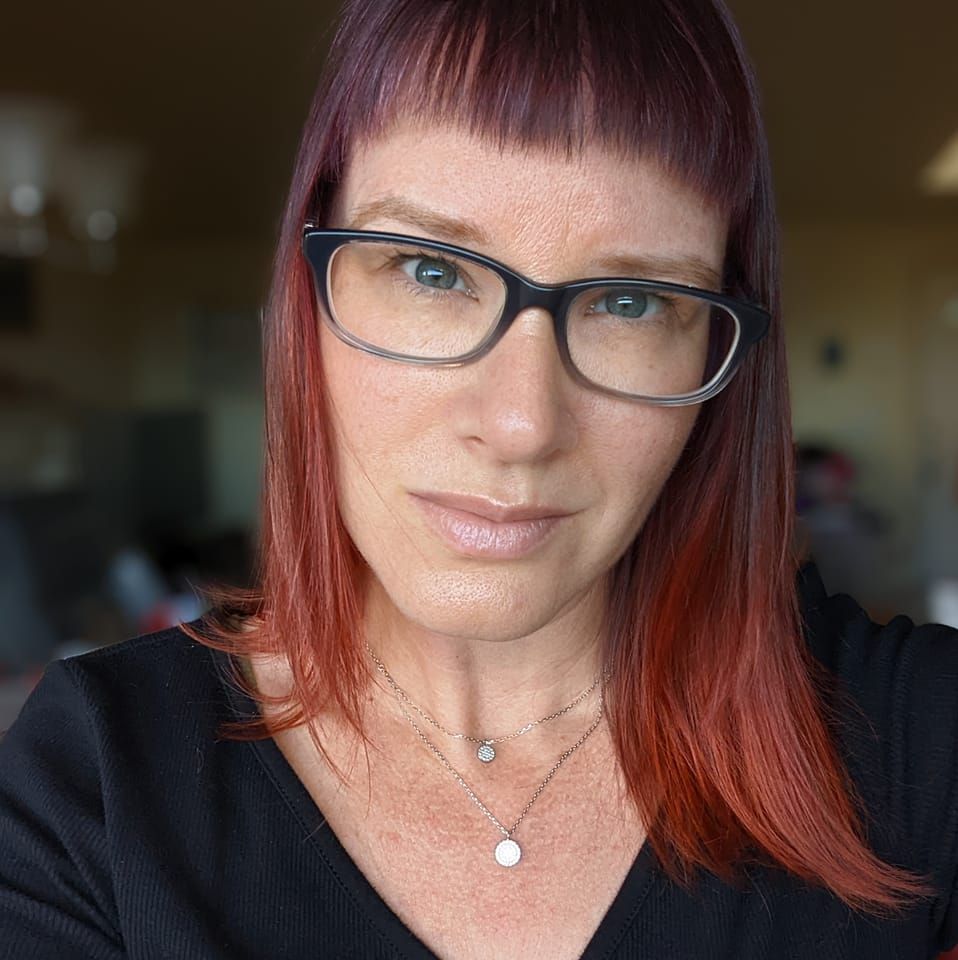 Alana Sanborn, Coach
Income increased by 270% in 4 months
While working with Keri, I was able to bring money into my daily consciousness, which is something I've avoided doing, or tried to do many times but haven't succeeded in. There is something powerful about her totally non-judgmental and gentle approach that allowed me to be more honest about the places I'm stuck with manifesting more money. Keri helped me make manageable goals without pushing me further, and through the process of working together I totally met and exceeded my goals. She helped me see what I was already doing well, and add in some new behaviors and thoughts to be able to achieve the money goals I set every month. Working with Keri has been a breath of fresh air. The way she approaches manifestation practices feels very practical, grounded and doable. I highly recommend hiring Keri to help you shift the way you approach manifestation and uplevel your relationship with money.
Creating these changes on your own is HARD!
Old patterns and sabotages show up and we get in our own way....
We avoid
We procrastinate
We do the housework instead of the money making activites
We let old fears and limiting beliefs get the best of us
Sometimes it feels so overwhelming it's easier to give up and Netflix and chill instead
BUT, you're fed up and you're ready for the next level.
How do I know this? Because I've done it myself!
In the past 15 years I've left low paid uninspiring office work to set up my own natural health practice, I've paid of over 25K in debt, and created multiple streams of income that took me from earning 28K/year in my best year to over six figures! All the while I manifested my fiance, had a daughter in my early 40s and radically changed my life.
The Law of Attraction changed my life, and it can change yours too. I created this community so you can experience this transformation in your life too.
Gráinne
Flanagan
Homeopath + Founder of AyamHealing.ie
Manifested her dream home

Since working with Keri I have manifested my dream cottage on the West coast of Ireland! To begin with it really was a dream. I talked about wanting it but didn't have a plan at the time, but the coaching with Keri cleared any blocks that I had. One weekend I suddenly realised I could make some money on selling my existing home, and jumped at the chance. I continued the search for my dream cottage and at one point I began to doubt I had the finances, but I even manifested that to complete the purchase!! This work has empowered me and improved my business! I would recommend coaching with Keri wholeheartedly.