Manifesting your dream business and life can be simple and wildly effective.
Let me show you how
Join me inside the School of Manifestation, the 6 month group program, helping you create more money and magic in your business and life with simple Law of Attraction strategies.
Join now >>
You long for the freedom that more money can bring to your business and life, but you feel trapped working hard and earning too little
(especially if you keep working hard and exhausting yourself, sure that when you finally reach that financial goal things will be different...)
Does this sound familiar?
You're feeling trapped with work, not earning enough and working more hours than you should

You may even have a job to bridge the income gap, and you're longing to escape it and create money doing just the work you love

You love to use the law of attraction but it just doesn't seem to work like The Secret says it will.

Manifesting a parking spot or a cup of coffee seems easy, but manifesting money has never worked in the same way

You're sick and tired of just getting by month to month - there's always more month than there is money.

You long to be fully independent financially, and maybe even be the breadwinner for your family through your work.

You have big dreams for a new financial reality, yet you sabotage yourself with things like overspending, going into bad debt, or avoiding looking at your finances.

Clients ask for a lot and you always overdeliver but you're feeling tired and resenting it more and more.

You secretly think you should be charging more but worry that people won't pay that much for your work, or it won't be right to charge that much in your industry

You have reached a plateau with your income and you're ready for the next level but just can't seem to break through.
~
If you answered yes to any of these, then you're in good company!
In fact, you sound like every one of my clients before we worked together, who report later that they have:
Manifested the money for their dream home through their business
Overcame doubt and disbelief while Increasing their income by 270% in 4 months
Get fully booked with their offer and exceed their monthly income goal 3 months running
It's time to stop wishing and start manifesting your ideal life!
Are you ready to create real change in your life by powerfully partnering with the Universe?
Introducing the School of Manifestation
A 6 month guided journey help you manifest your next level in business and life.
Here's what you get:
✨ 1:1 Manifestation Intensive Kick Start Session ✨
Clear your blocks, get your mindset into the right place to start your journey powerfully!
✨ Weekly live group calls ✨
Join the weekly calls with the community for your money and manifestation date, and get coached where you need it. Develop an amazing relationship with your money and the universe to get things working for you.
✨ Join the Manifestation Community ✨
Join an intimate and friendly group of women on the same path as you. Get inspired, make friends, and learn even more on your journey to manifest your dream life.
✨ 90-Day Digital Planner ✨
Be guided day to day with the custom Manifestation Mastermind planner and journal. The planner prompts you every day on what to do to get the best results. You'll receive access to the digital PDF immediately.
✨ Manifestation Training Videos ✨
You'll receive instant access to the digital training library teaching you the 5 step practical manifestation process, along with a library of videos to help you clear your energy and clear blocks including tapping and manifestation.
✨ Companion Action Sheets ✨
Bring everything to life: work your way through the guided workbook to clear blocks in your life, learn manifestation processes in a deeper way and learn to implement this into your daily life.
✨ Pay In Full Bonus: 90 Day Printed Planner Shipped to You
Be guided day to day with printed custom School of Manifestation planner and journal, shipped to you anywhere in the world.
✨ Bonus #2: Tapping into 10K Challenge
Take the challenge to tap into your next 10K (or your chosen amount of money!)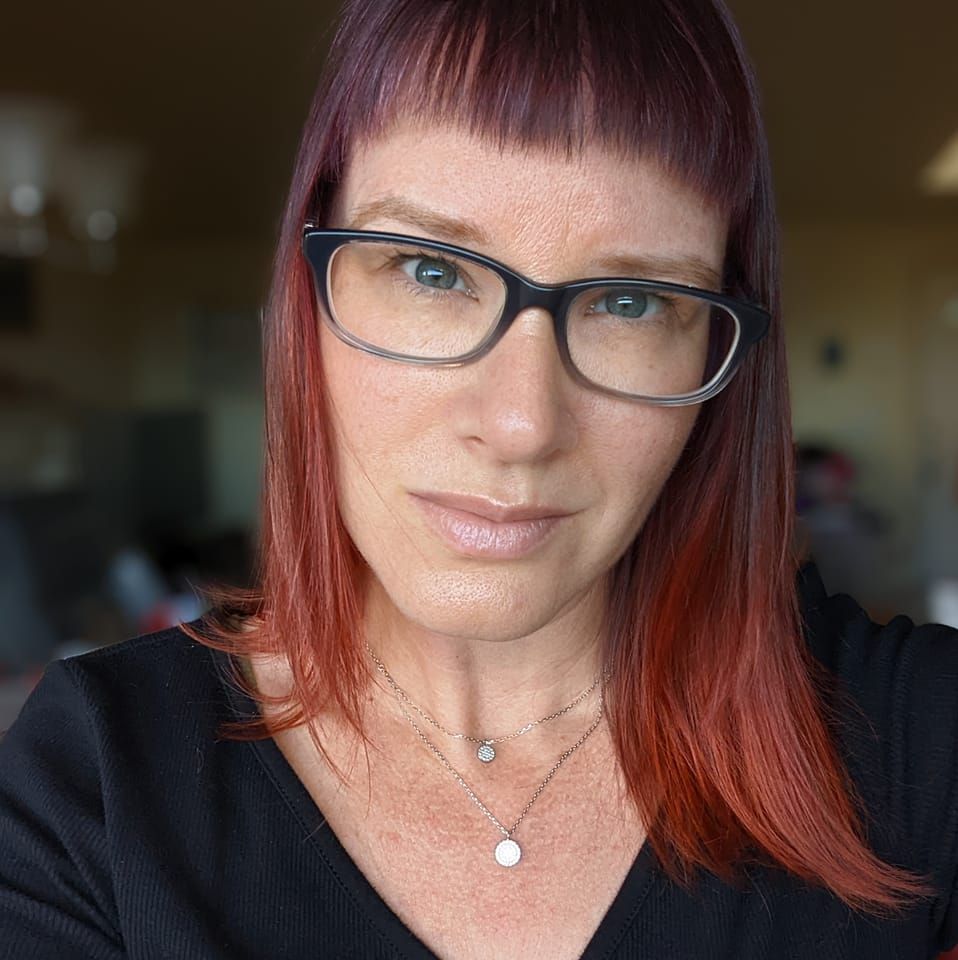 Alana Sanborn, Coach
Income increased by 270% in 4 months
While working with Keri, I was able to bring money into my daily consciousness, which is something I've avoided doing, or tried to do many times but haven't succeeded in. There is something powerful about her totally non-judgmental and gentle approach that allowed me to be more honest about the places I'm stuck with manifesting more money. Keri helped me make manageable goals without pushing me further, and through the process of working together I totally met and exceeded my goals. She helped me see what I was already doing well, and add in some new behaviors and thoughts to be able to achieve the money goals I set every month. Working with Keri has been a breath of fresh air. The way she approaches manifestation practices feels very practical, grounded and doable. I highly recommend hiring Keri to help you shift the way you approach manifestation and uplevel your relationship with money.
Creating these changes on your own is HARD!
Old patterns and sabotages show up and we get in our own way....
We avoid
We procrastinate
We do the housework instead of the money making activites
We let old fears and limiting beliefs get the best of us
Sometimes it feels so overwhelming it's easier to give up and Netflix and chill instead
BUT, you're fed up and you're ready for the next level.
How do I know this? Because I've done it myself!
In the past 15 years I've left low paid uninspiring office work to set up my own natural health practice, I've paid of over 25K in debt, and created multiple streams of income that took me from earning 28K/year in my best year to over six figures! All the while I manifested my fiance, had a daughter in my early 40s and radically changed my life.
The Law of Attraction changed my life, and it can change yours too. I created this community so you can experience this transformation in your life too.
Gráinne
Flanagan
Homeopath + Founder of AyamHealing.ie
Manifested her dream home

Since working with Keri I have manifested my dream cottage on the West coast of Ireland! To begin with it really was a dream. I talked about wanting it but didn't have a plan at the time, but the coaching with Keri cleared any blocks that I had. One weekend I suddenly realised I could make some money on selling my existing home, and jumped at the chance. I continued the search for my dream cottage and at one point I began to doubt I had the finances, but I even manifested that to complete the purchase!! This work has empowered me and improved my business! I would recommend coaching with Keri wholeheartedly.